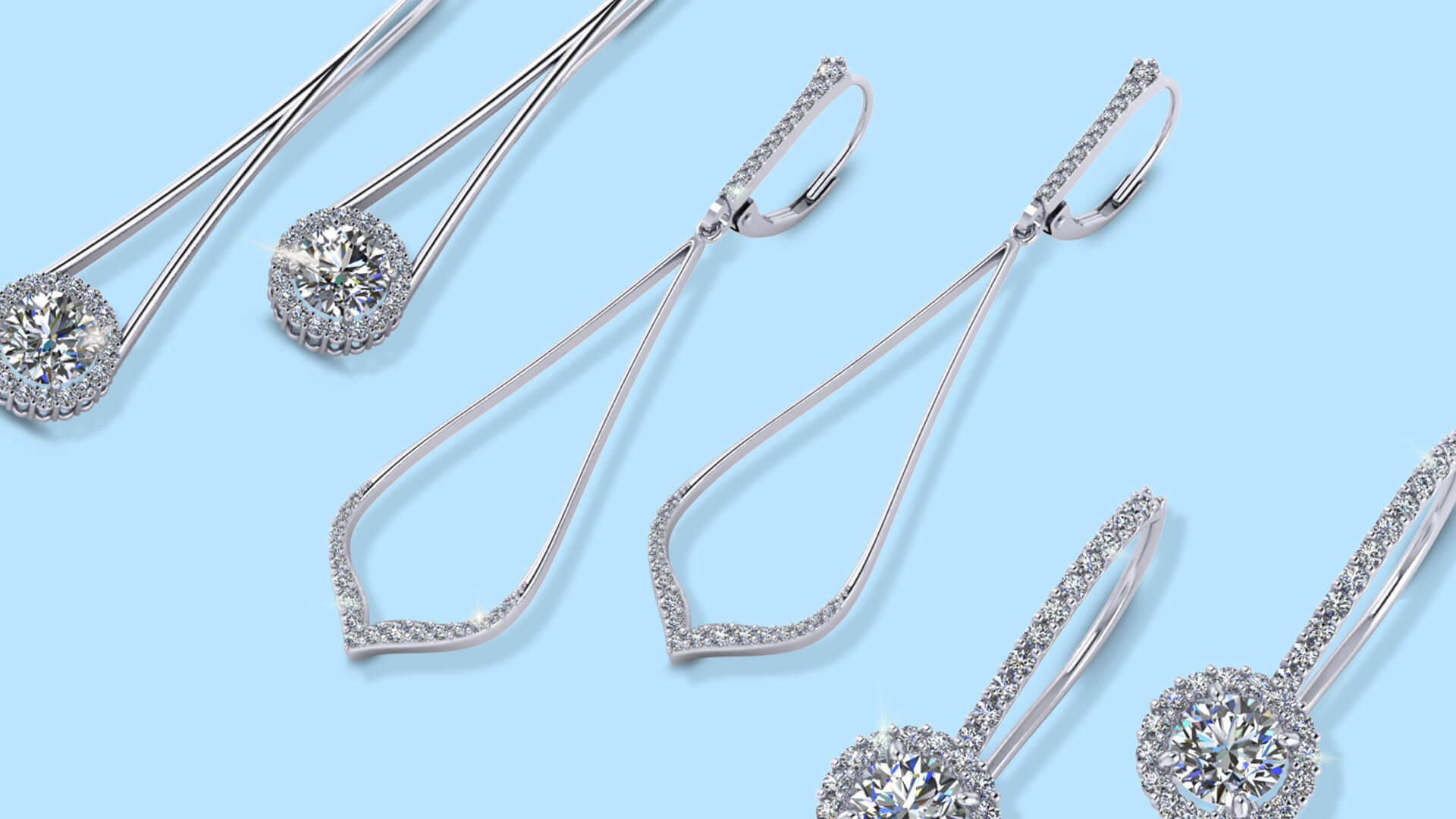 Diamond earrings are always the right decision and a fantastic pick for any occasion. There are a ton of options out there when you go through your choices for that perfect accessory or final piece to your outfit. But just because you know you want a set of diamond earrings doesn't mean that you are out of the woods when it comes to choices. As you know, there is a wide variety of types of diamond earrings to choose from. So how do you know what is right for the occasion? Or better yet, is there a best diamond earring style you could wear for any occasion? Here's our list of the top five best diamond earrings for any occasion.
Diamond Stud Earrings: A classic and timeless choice, diamond stud earrings have a single diamond set in a simple and elegant design. They are versatile and can be worn with any outfit, making them perfect for any event.
Diamond Hoop Earrings: chic and trendy – diamond hoop earrings are an option that can add a touch of glamor to any outfit. They come in various sizes and designs, from small and understated to large and bold, so you can choose the perfect pair to fit your personal style.
Diamond Drop Earrings: Diamond drop earrings are an elegant and sophisticated choice that can make a statement at any event. They show off a diamond – or cluster of diamonds – hanging from a delicate dangle or setting, creating a beautiful and eye-catching design.
Diamond Halo Earrings: A center diamond surrounded by a circle of smaller diamonds makes up diamond halo earrings that create a beautiful sparkling effect. They are perfect for adding a touch of luxury to any outfit and can be worn for both formal and casual occasions.
And, of course, any set of custom earrings will be perfect for your occasion because the piece has been made exactly to your liking and specifications. At Jewelry Designs, you can tailor any of the above options to make the earrings of your dreams a reality. The process is relatively simple, from classic white diamond studs to extravagant black diamond earrings! It starts with meeting with an expert designer to discuss your ideas and requirements. Next, our designers will work with you to create a concept and then move on to our master craftsmen to bring it into reality.
At the end of the day, the perfect earring for any occasion is entirely subjective and comes down to your personal preference. And no matter your wants or desires, you can find it at Jewelry Designs.