Cultured Pearl Necklace
A symbol of elegance, the cultured pearl necklace has been sought after by generations of women from every walk of life. What young girl has not dreamt of owning a strand of cultured pearls? Suitable to wear for any occasion, a cultured pearl necklace can be worn with any attire.

Most pearls used in fine jewelry today are cultured, whereby they are harvested from salt water oysters or freshwater mussels. The cultured pearl tends to be of the salt water variety.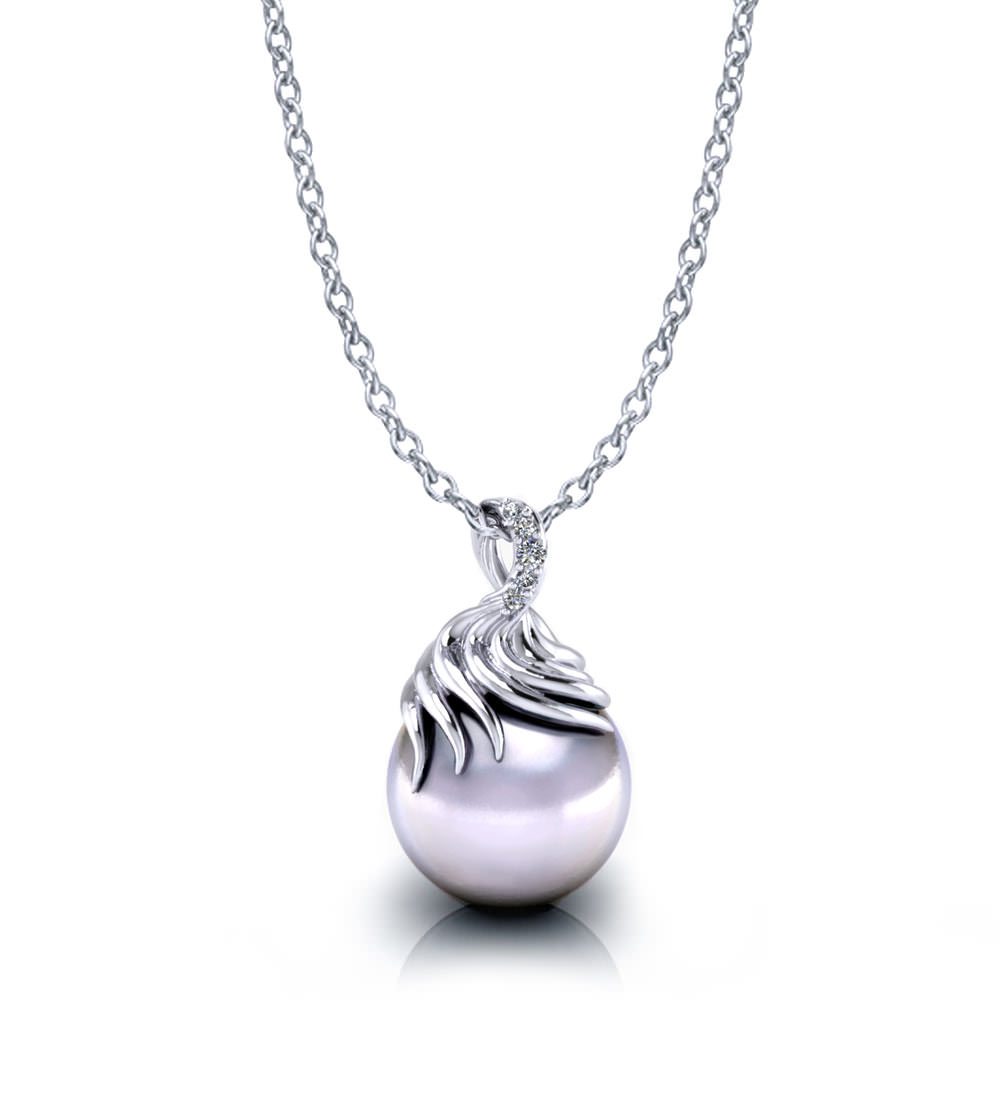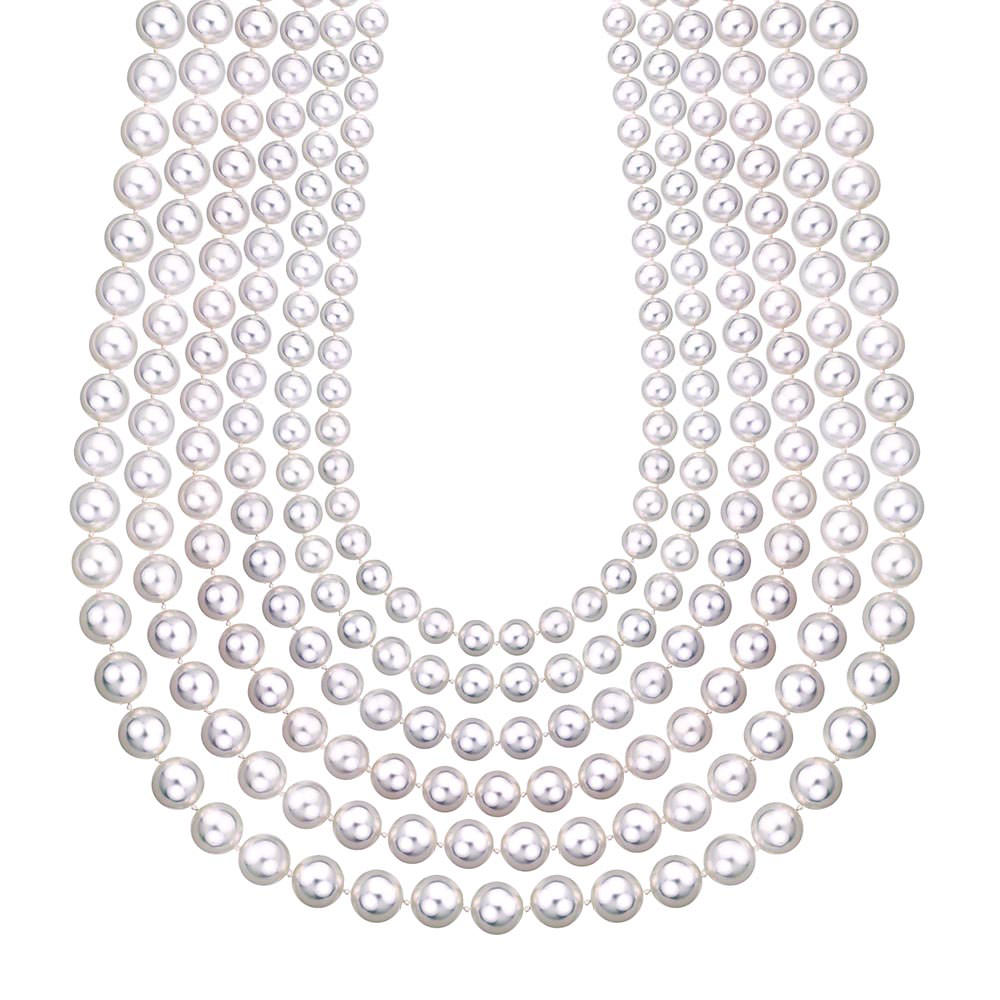 The most familiar cultured pearl necklaces consists of pearls knotted in sequence to form continuous strand that encircles the neck. These necklaces can range in length from a choker length, to 36" opera length. Longer cultured pearl necklaces are often tailored to lengths that can be worn in layers when wrapped.
Along with the traditional strands, pearl station necklaces feature intermittent pearls separated by gold chain segments. Of course there are countless cultured pearl pendant designs where the featured gem is surrounded by diamonds or precious gems.
Whatever your desire, the artisans at Jewelry Designs have created a collection of pearl necklaces that will inspire you. View our pearls online, or visit our Connecticut jewelry store to see our entire collection in person.