Black Diamond Necklace
For the person who chooses not to follow the crowd, a black diamond necklace can provide a sophisticated alternative to traditional design. The hypnotic beauty of a radiant black diamond contrasted by glistening white diamonds can leave an undeniable impression on all who see it. The mystical glistening facets of this magnificent gem are mesmerizing. Lustrous in its sheen, the highly reflective properties of black diamond necklaces dance in the light as they are worn.

The shimmering radiance exuded by this exotic gem combined with the drama of black on white provides exciting design opportunities. The contrast of white metal and diamonds bordered by the darkest of brilliant gems will add energy and excitement to any jewelry wardrobe.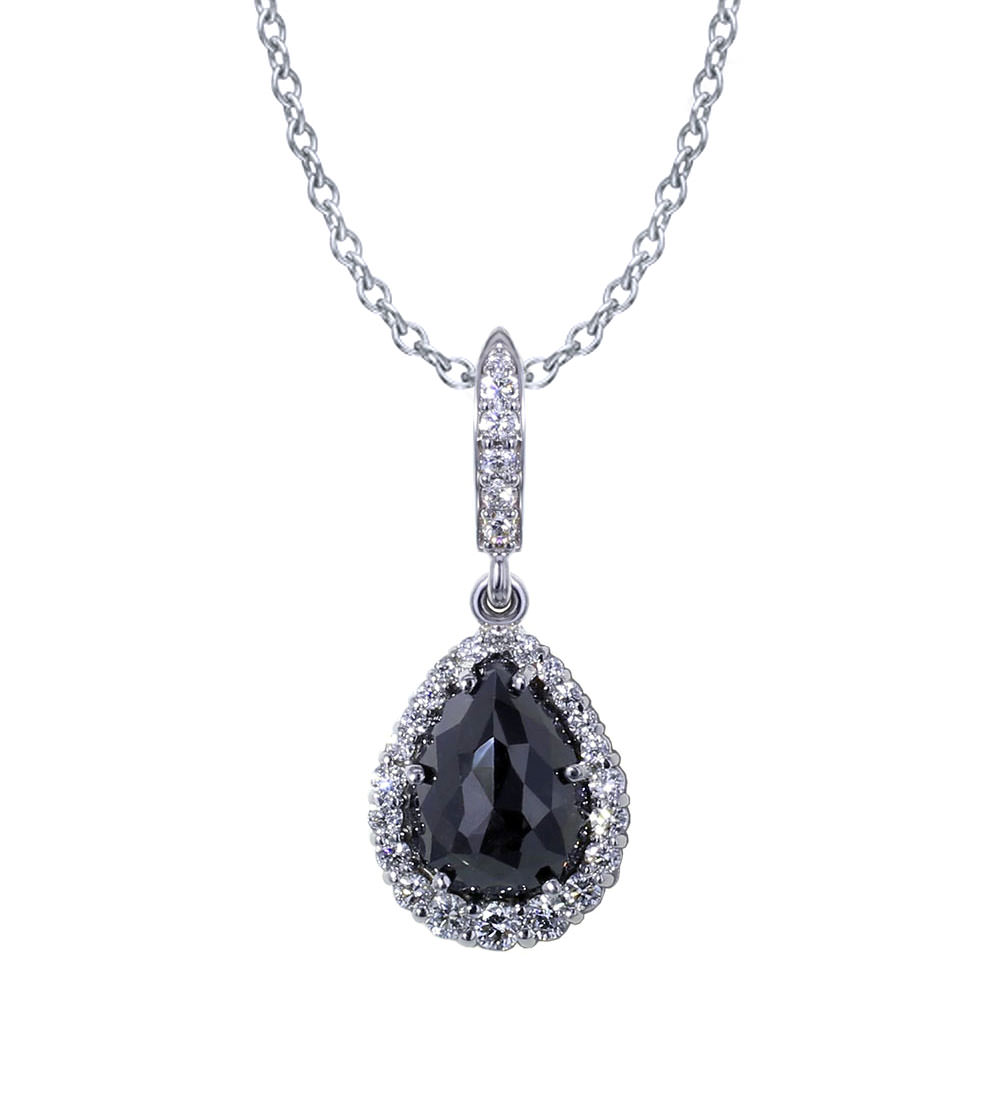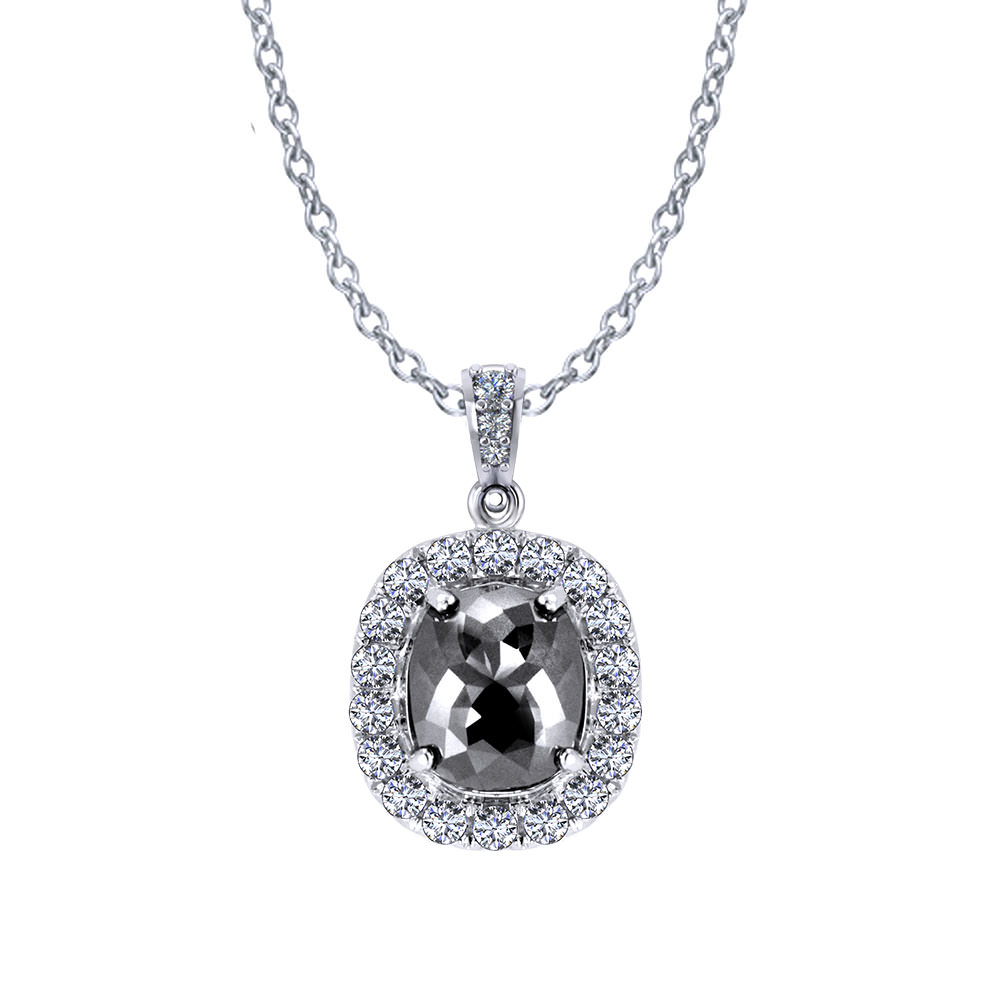 Along with the intriguing fashion benefits, most people are contented by the favorable price of black versus other diamond colors. Those seeking a black diamond necklace are typically pleased to learn that they can attain a larger gemstone than anticipated.
If you are fascinated by this captivating gemstone, you owe it to yourself to see the works of our master jewelers. The artisans at Jewelry Designs create necklace and pendant styles you never imagined possible. Our consultants will help you to find the black diamond necklace that matches your every desire.
Call, e-mail, or visit our unique jewelry gallery in Danbury, CT where our necklaces are made. We are conveniently located in the tri-state area just 2 miles from the New York line.