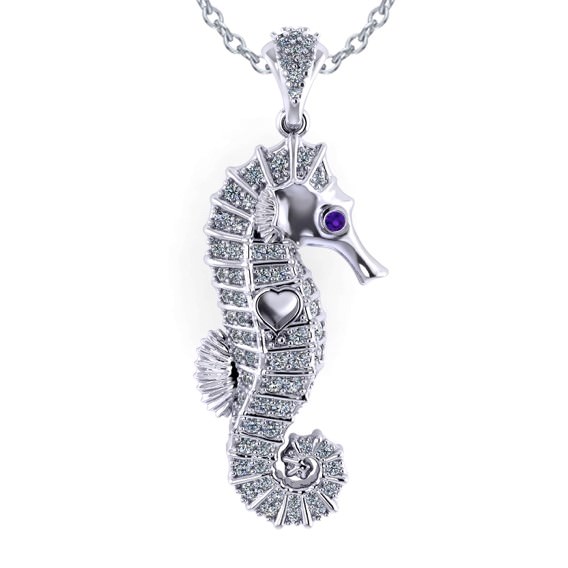 On a bright day in May of 2014, the American Epilepsy Society custom jewelry project took its first breath. Over 250 grams of platinum intracranial grids sat piled between Paul Brunch, R.N. at Yale New Haven Hospital, and Kurt Snyder, General Manager of Jewelry Designs. Paul, who runs Dr. Dennis Spencer's operating room at Yale New Haven Hospital, had spent over 10 years collecting, cleaning and sanitizing each intracranial grid after it was used in epilepsy treatment.
Paul presented his idea to use the platinum intracranial grids to benefit epilepsy patients, by making a piece of custom jewelry. Paul spoke poignantly of Dr. Dennis Spencer's late wife, Susan Spencer, M.D. Susan was a renowned epilepsy surgeon and had a passion for educating the public and furthering research of the debilitating condition. Paul contacted Dr. Dennis Spencer and together with Kurt they discussed the concept of designing multiple custom jewelry pieces for the American Epilepsy Society and The Susan S. Spencer Fund for Clinical Research and Education.
The dedication Paul displayed and the passion Susan had are qualities Jewelry Designs identifies with. Our dedication and passion for designing custom jewelry goes beyond words. Since 1980 we have prided ourselves on our quality craftsmanship and the outstanding customer service we provide. Giving back to the community is the only thing we enjoy more than watching our customers' reactions to seeing the finished custom jewelry they have designed with us. Kurt knew our artisans would create an exceptional custom piece that is representative of the millions of people diagnosed with epilepsy.
Together we designed the stylized seahorse pendant and pins, a design reminiscent of the pin Susan wore. The seahorse is representative of the hippocampus, part of the brain associated with the formation of epileptic activity. The epilepsy awareness color is purple; consequently a purple gemstone amethyst would be used in all the pieces. Incorporating the platinum intracranial grid in each seahorse was fundamental to the culmination of this project. Every individual grid had been used to help locate seizure activity before surgery. Paul had then carefully dissected and sterilized each one. The grid was truly the heart of this custom project. The platinum grids were crafted into hearts and centered into each custom made pendant and pin.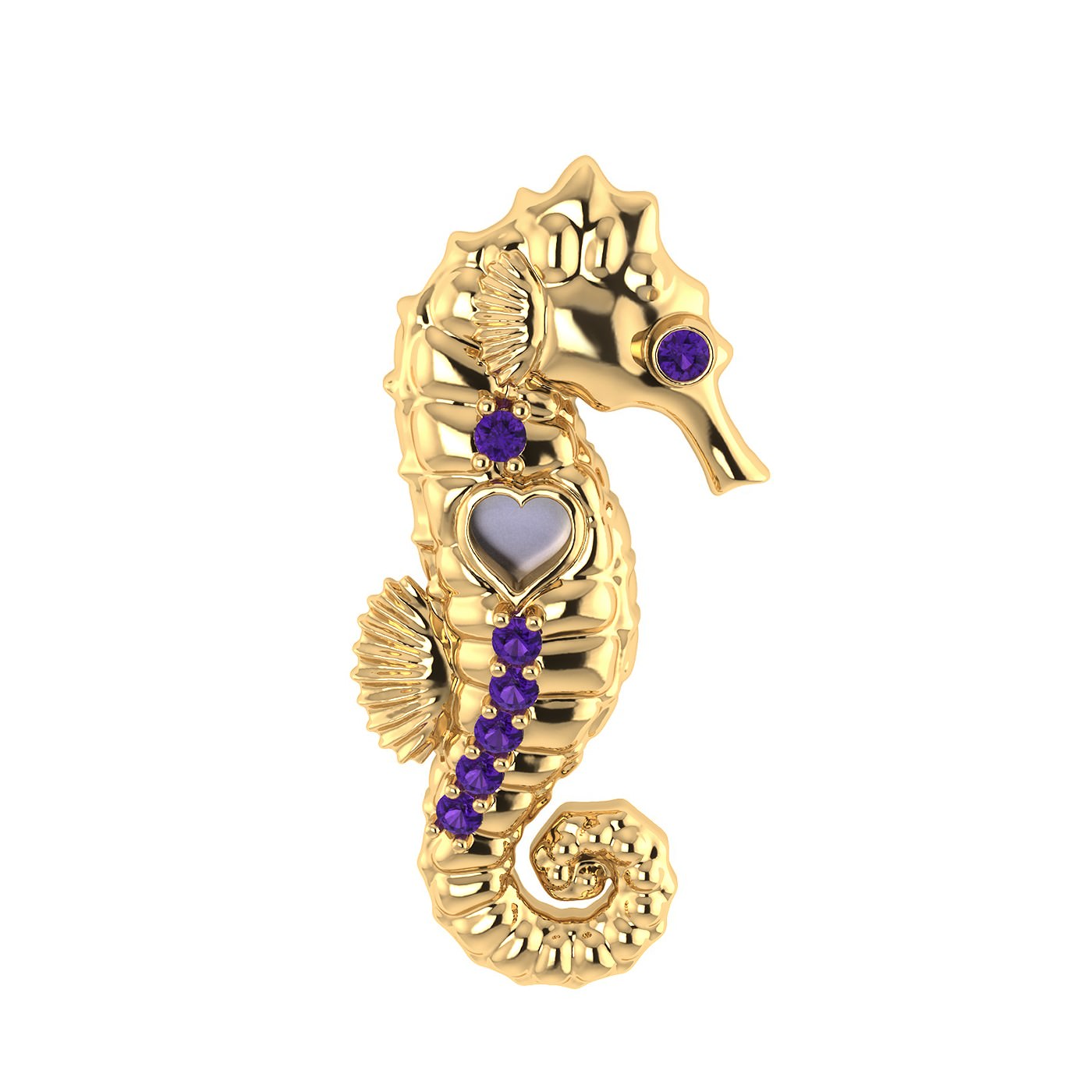 The meaningful seahorse is meticulously crafted with a platinum body glistening with pave set diamonds, giving it the illusion it is swimming underwater. It features a gypsy set amethyst eye and an open heart looking into the domed body of the seahorse, which contains a platinum grid used in epilepsy treatment. The custom seahorse is supported by a tapered pave set hinged bail, for a total of 0.57 carats fine white diamonds. The beauty of each custom seahorse pin is apparent in the details, none more powerful than the message each one holds in its heart.
In consideration of the 2.2 to 3 million people in the United States diagnosed with epilepsy, we at Jewelry Designs are honored to donate our time, labor and efforts to support the American Epilepsy Society and The Susan S. Spencer Fund for Clinical Research and Education.