---
Can't find what you're looking for?
Can't find what
you're looking for?
This online catalog is just a sample of the jewelry on display and the custom designs opportunities possible in our showroom.
We invite you to visit our gallery for the full Jewelry Designs experience! If you are not in the area, you can call or email a skilled jewelry representative to help you find what you are looking for.
Upon visiting our Danbury, CT location you will pass through our jewelers' workshop as jewelry is being created. Here you will see artisans crafting fine jewelry from gold, platinum, diamonds, and precious stones. After passing through the largest jewelry retail factory in Connecticut, you will enter our luxurious showroom where these creations are displayed.
This is a unique jewelry store environment, where you can talk to designers and gemologist who will introduce you to jewelry like no other.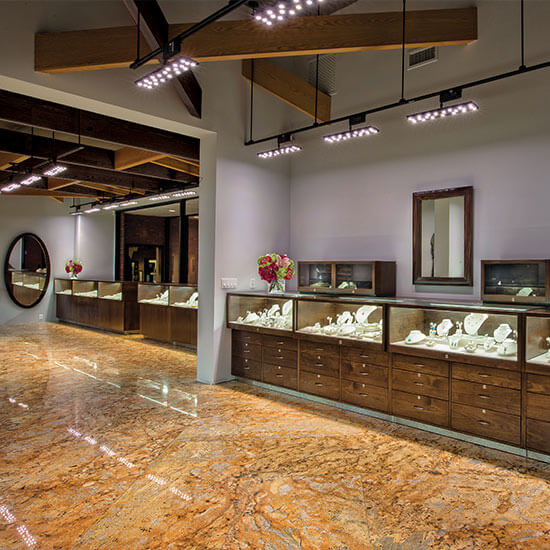 Design Your Own Engagement Ring
We're ready to help you find the ring you've been searching for. If you still haven't found an engagement ring that you absolutely love, visit our Jewelry Design studio in Connecticut.
Our master jewelers have been creating custom engagement rings right here in our shop for thousands of satisfied customers since 1980.
Start Your Design
Why Jewelry Designs?
For over 40 years, it has been a privilege to provide our community with fine jewelry for life's special moments.
Jewelry Designs crafts every product to last for decades because these are keepsakes that will reflect your life's journey. We take the time to make sure every detail is perfect because we don't want to be just another brand that you buy from.
It is our hope that your jewelry will be a treasured part of your story and passed along to your loved ones for generations.